COMMERCIAL DRAIN CLEANING SERVICES – SERVING FROM NEW CASTLE COUNTY, DE TO BALTIMORE, MD
With all drain cleaning services
Commercial Drain & Sewer Services
Expert Solutions, No Matter When You Need Them
As a business owner, the last thing you want to contend with is a clogged drain. They have the potential to cause lost revenue, property damage and threaten consumer confidence. At Smith Drain Solutions, we understand the importance of keeping your business up and running so you can continue to focus on what is important, servicing your customers.  Whether you are looking for a trusted commercial drain cleaning service in New Castle County, DE to respond quickly to clear an emergency clogged drain, routine maintenance, video pipe inspection, line locating, or even hydro jetting, Smith Drain Solutions has you covered.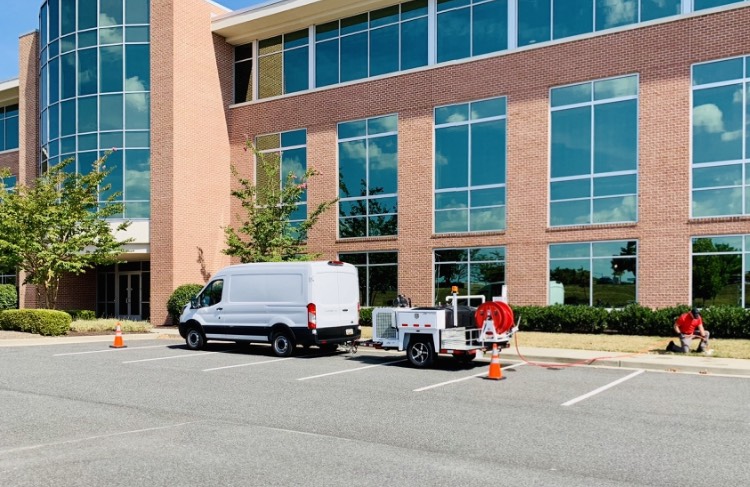 No matter what type of business you manage, Smith Drain Solutions can clean and maintain:
Kitchen, bath and laundry drains
Industrial drains
Restaurant drains
Main and sewer drains
Storm drains and downspouts
Floor drains
Parking lot drains
Apartment building drains
Shopping mall drains
Because our focus is entirely on commercial drains and sewer services, all of our vehicles are equipped to handle the toughest clogs. Whether its grease, roots, hard or soft blockages, our technicians can handle it. In fact, each team responds to every call with a US Jetting 4018 hydro jetting machine.  The hydro jetter gives us the ability to handle pipes ranging from 1 1/4 to 24 inches in diameter and up to 500 feet in length.
In addition to having the industry's top drain cleaning equipment, we also have the ability to conduct video camera inspections of commercial drain and sewer lines.  These inspections ensure that your pipes are thoroughly cleaned and free of any potential problems.  This is something that most plumbing services just can't offer.
Our Ridgid SeeSnake high-resolution camera system gives our train technicians a clear view of the inside of your pipes while recording it in a digital format for you to view.  Cameras not only help to pinpoint and determine the type of blockage, but also to determine the best way to correct the problem.  By taking the guess work out, you are assured that the job is done right!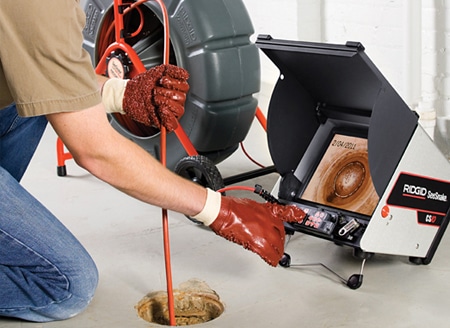 We pride ourselves in providing great service.  This begins with our amazing technicians. Each employee goes through a thorough hiring process that not only requires them to be highly qualified and skilled, but also to undergo a complete background check. Additionally, every Smith Drain Solutions technician is fully insured.
So if you are you are looking for fast, trusted and reliable commercial drain cleaning in New Castle, DE, give us a call today.  You'll be glad you did!
Free Sweer Camera Inspection with All Drain Cleaning Service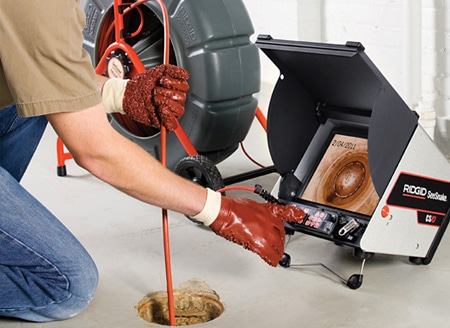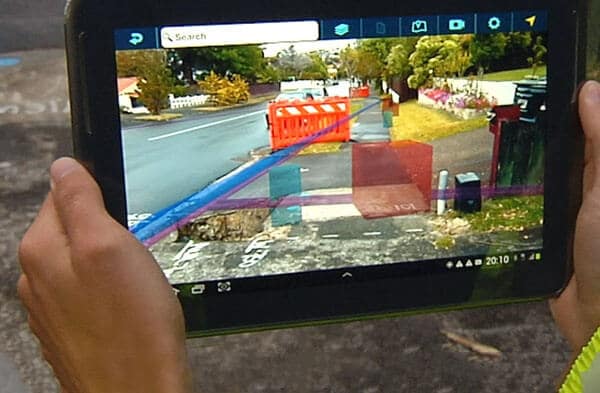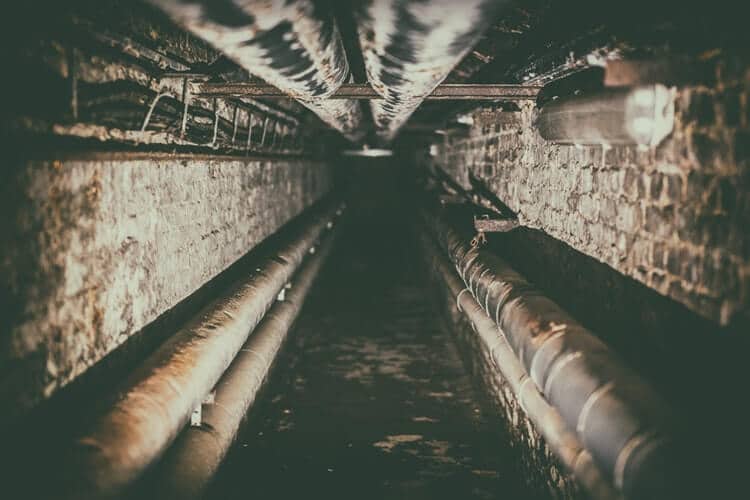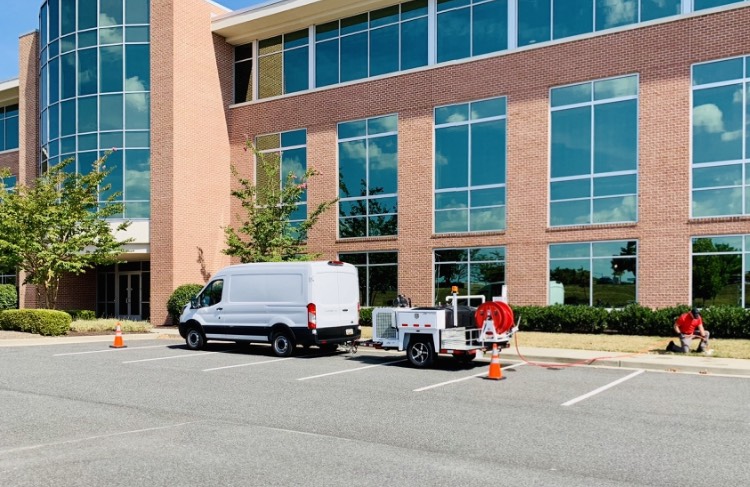 Commercial Drain Cleaning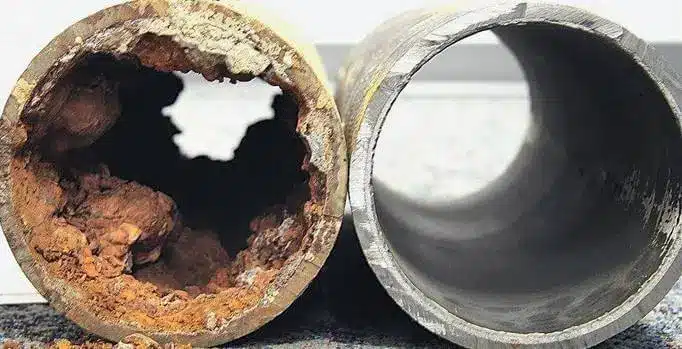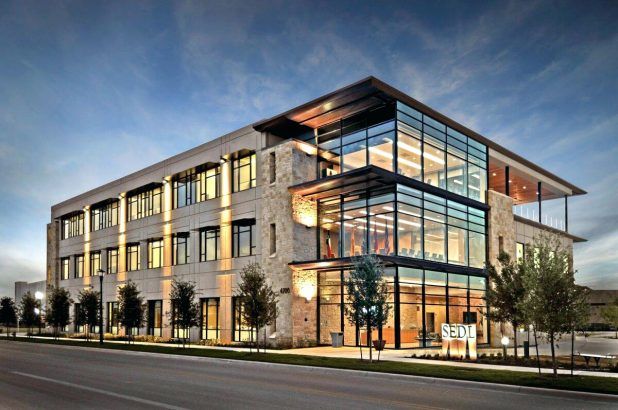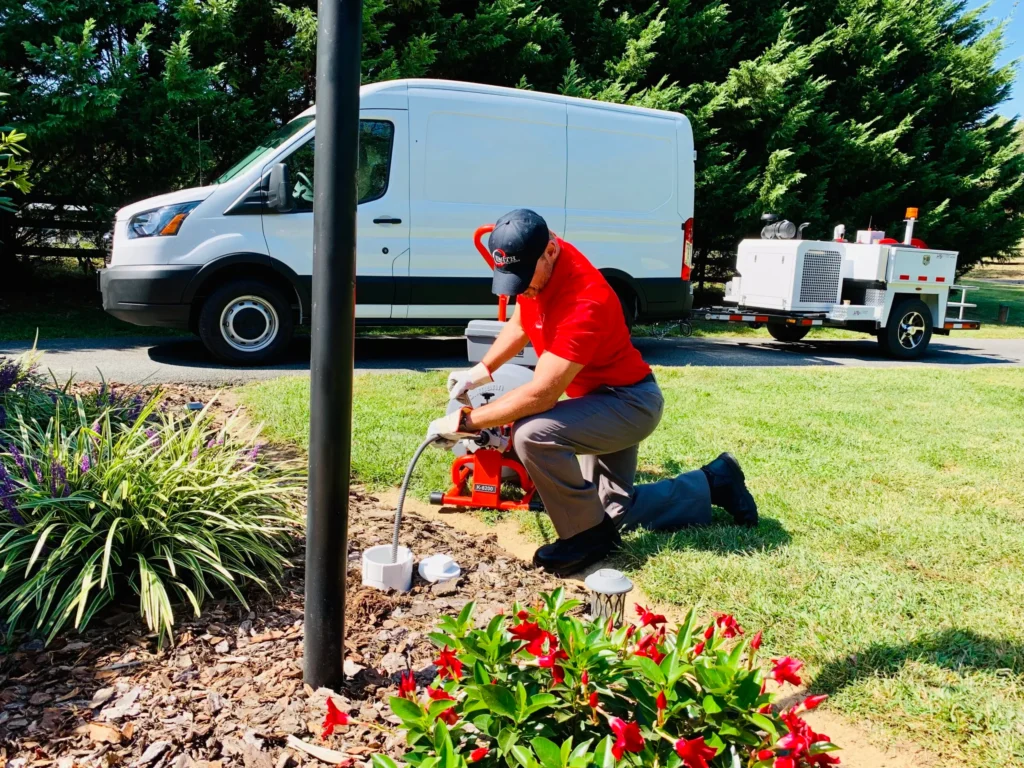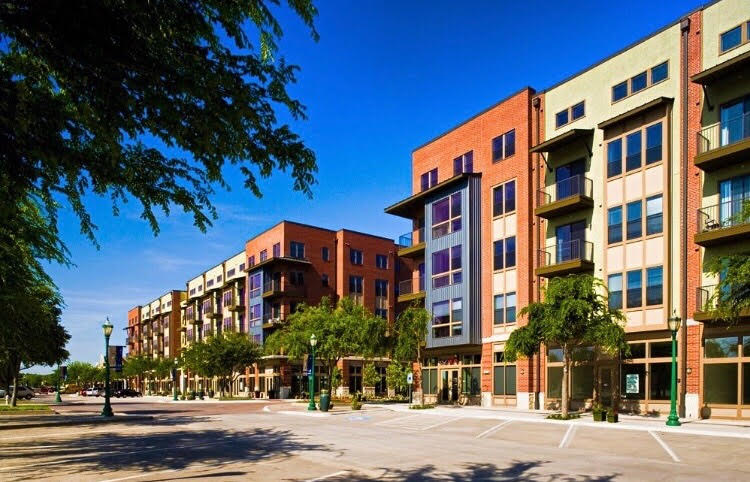 Thank you for taking time to learn a little about our company. We look forward to hearing from you!