HYDRO JETTING / DRAIN CLEANING SPECIALIST
Residential and Commercial Sewer and Drain Cleaning Specialist - Serving Baltimore, Harford, Cecil, Delaware & Surrounding Areas

Need a solution to your drain problem?  If so, you can trust in us.  Whether it's routine maintenance or a major emergency, our drain cleaning experts are ready to take on any drain problem – commercial or residential. From unclogging stopped-up sinks, toilets, and main sewer lines, to sewer line locating and advanced drain cleaning techniques, such as hydro-jetting, we have the SOLUTIONS!
Read More
We have the equipment to get the job done right
Commercial / Residential
Main drains up to 24 inches In diameter
Septic perforated leach pipe cleaning
Traditional Cabling Compared to Hydro Jetting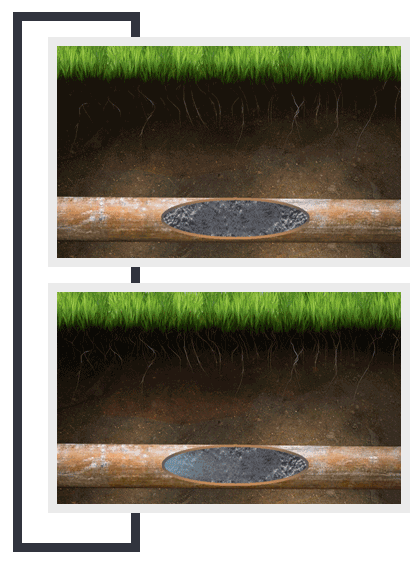 Jetting VS Cabling
Beneficial in dealing with grease!

Most plumbing service companies only use some version of a cabling machine to unclogged drains. This method has been around for years and although we too offer this as one of our services, it often leaves debris behind. This debris can later be the cause for future troubles. This is why hydro jetting machines have became the preferred method of clearing pipes. Unlike cabling machines, which only punch holes through stoppages, jetting actually cleans pipes-leaving them debris free. This is especially beneficial in dealing with grease. 
So when it comes to deciding which technique provides the best drain cleaning service the next time you have a plumbing emergency, there is no doubt that hydrojet sewer drain cleaning wins hands down!
Our ability to offer our customers a better way of meeting their needs with services such as hydro jetting is what we believe sets Smith Drain Solutions apart from our competition. 
Preventive Maintenance
Preventive maintenance is a great way to save your company time and money. There is nothing more frustrating for an owner than having to close down their business for an unexpected problem. Not only can this result in losing revenue, but also valuable customers.
We provide preventive maintenance programs for:
Schedule Now
If you are looking for a plumbing service company in Baltimore and the surrounding areas that you can trust and has all the drain cleaning solutions, call us today!
Elkton, North East, Rising Sun, Perryville, Chesapeake City, Port Deposit, Charlestown, Cecilton, Warwick.
Aberdeen, Havre de Grace, Edgewood, Bel Air, Abingdon, Fallston, Forest Hill, Jarrettsvile, Belcamp, Pylesville, Darlington, Perryman
Towson, Catonsville, Owings Mills, Dundalk, Pikesville, White Marsh, Parkville, Middle River, Essex, Lutherville-Timonium, Perry Hall, Woodlawn, Cockeysville, Reistertown, Rosedale, Randallstown, Arbutus, Overlea, Kingsville, Milford Mill, Bowleys Quarters, Lochearn, Edgemere, Rossville, Carney, Garrison, Hampton
Howard County
Columbia, Ellicott City, Elkridge, Glenelg, Fulton, West Friendship, North Laurel, Woodstock, Dayton,
Carroll County
Westminister, Sykesville, Eldersburg, Hampstead, Taneytown, New Windsor, Union Bridge, Woodbine
Annapolis, Glen Burnie, Severna Park, Odenton, Pasadena, Crofton, Severn, Millersville, Edgewater, Arnold, Brooklyn Park, Cape Saint Claire, Riviera Beach, Riva, Highland Beach, Lake Shore, Ferndale, Galesville, Mayo, Maryland City, Friendship, Londontowne, Herald Harbor
Wilmington, New Castle, Newark, Middletown, Bear, Hockessin, Claymount, Delaware City, Greenville, Pike Creek, Glasgow