Welcome to Smith Drain Solutions of Havre De Grace, Maryland.  As a local commercial drain company, we aim to deliver excellent services that meet all of your drainage requirements. With cutting-edge technologies and proven techniques, our professional staff provides tailored solutions to meet your company's individual requirements by providing services, such as: storm drain cleaning, hydro jetting, line locating and sewer camera inspections. Our goal to provide excellent customer service that exceeds your expectations, while building long-term relationships based on trust. Let us handle the drains, so your focus stays where it belongs – running successful business!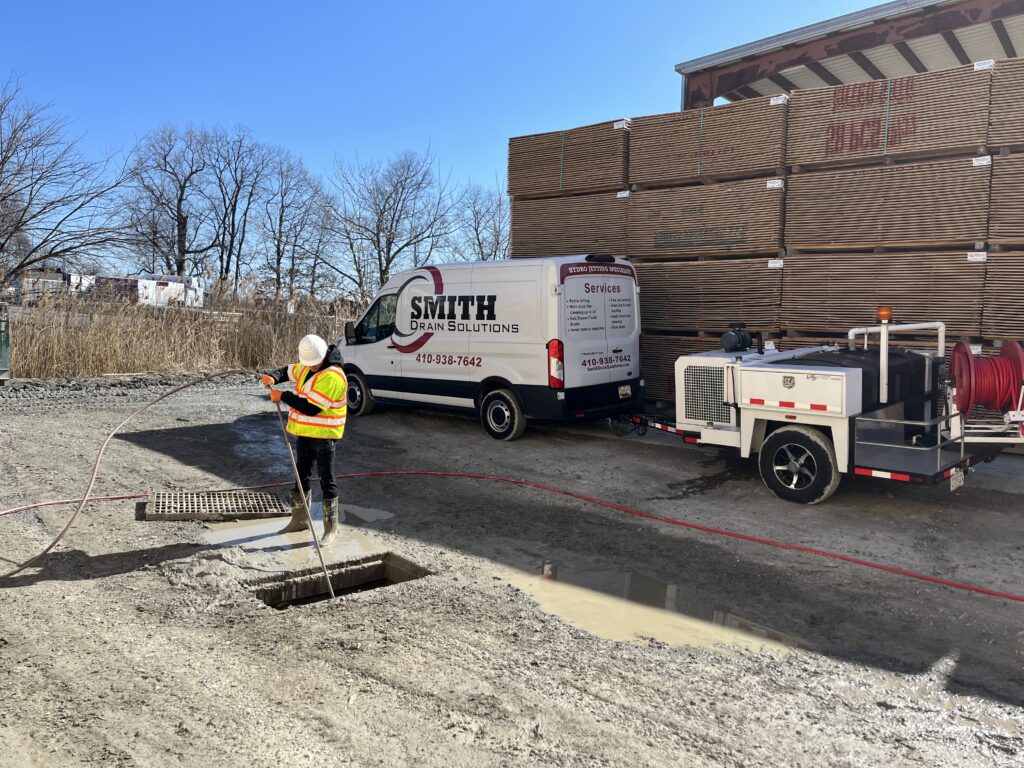 Drain Cleaning Service in Havre De Grace
At Smith Drain Solutions, we understand that disruptions caused by clogged drains can wreak havoc on your business activities and cause significant inconveniences – so our commercial drain cleaning services aim to tackle every drainage problem quick and efficiently. Because our technicians are equipped with cutting-edge tools and technology which enables them to pinpoint the source of the problem, you can be confident that it is corrected right the first time. From routine maintenance services to emergencies, our fast response times enable your business to resume operating as soon as possible.
Hydro jetting is one of our company's specialized drain cleaning techniques available here in Havre De Grace, which allows us to offer comprehensive commercial drain cleaning services for pipes as small as 1 1/4″ sink drains full of grease to 20″ storm drains packed with heavy debris or roots.  Hydro jetting uses high-pressure water streams that blast away blockages in your drains for a clean flow once more, leaving behind only healthy pipes with smooth drains.
Don't allow slow or blocked drainage systems to hinder your daily operations! Call Smith Drain Solutions in Havre De Grace now at 410-938-7642 for reliable industry-standard commercial drain services – your top source for quality workmanship.
Clogged drains are an unpleasant reality that affects most commercial establishment at some point. They can lead to water damage, create safety risks for staff or customers and potentially leading disruptions to normal business operations.
Numerous factors contribute to clogged drains, including but not limited to: grease build-up from kitchens lines, soap residue accumulation in bathroom sinks/lavatories, or hair accumulation trapped between grates in showers, etc.
DIY solutions such as store-bought chemicals are not only ineffective, but can worsen matters by damaging pipes. 
Smith Drain Solutions takes great pride in offering reliable commercial drain services in Havre De Grace. Our experts use only top-of-the-line equipment and employ advanced techniques like hydro jetting – providing fast results while helping prevent costly drainage repairs down the line.
Symptoms of Drainage Problems
As a business owner, paying attention to any signs of potential drainage problems is paramount. Here are a few symptoms which indicate you might require commercial drain cleaning services around Havre De Grace:
Slow Drains: Sluggish drains accompanied by foul odors is an clear sign of accumulations of debris and precursor to a complete clog.
Water Backup: When multiple sources, such as sinks/toilets in bathrooms are experiencing water backups simultaneously, it indicates blockages within your main waste line.
Gurgling Noises: Frequent, persistent gurgling sounds coming from drainage systems often indicates deeper pipeline issues and should be address immediately by experts such as Smith Drain Solutions to prevent an emergency situation.
Why Should You Go With Us?
For business owners, finding an efficient drainage partner is of utmost importance. At Smith Drain Solutions in Havre De Grace, we aim to deliver superior commercial drain services that surpass customers' expectations and offer their full value. Customer satisfaction is our number one goal.
Here are a few reasons our company stands out from the rest:
Experience: At Smith Drain Solutions, we have years of experience managing various drainage issues for various enterprises & establishments.
Highly Trained Team: Our technicians are highly-skilled and undergo comprehensive training. Additionally, they attend regular workshops or seminars about commercial plumbing topics to stay current on industry standards and practices.
Advanced Tools & Techniques: Our investment into advanced equipment, such as inspection cameras and hydro jetting systems, is as important as personnel expertise that delivers value-based service.
Comprehensive Services: From routine maintenance, emergencies or difficult blockages needing hydro jetting techniques, our comprehensive services cover it all! 
Cost Effective: Our pricing structure guarantees the most economical pricing/workmanship combination around Havre De Grace! Comparable companies that provide similar commercial drain services don't compare! There will be no surprises or hidden charges with us, only clear, transparent quotations. 
Smith Drain Solutions is your go-to expert regarding commercial drain cleaning needs; rest easy knowing your investment in keeping things running efficiently!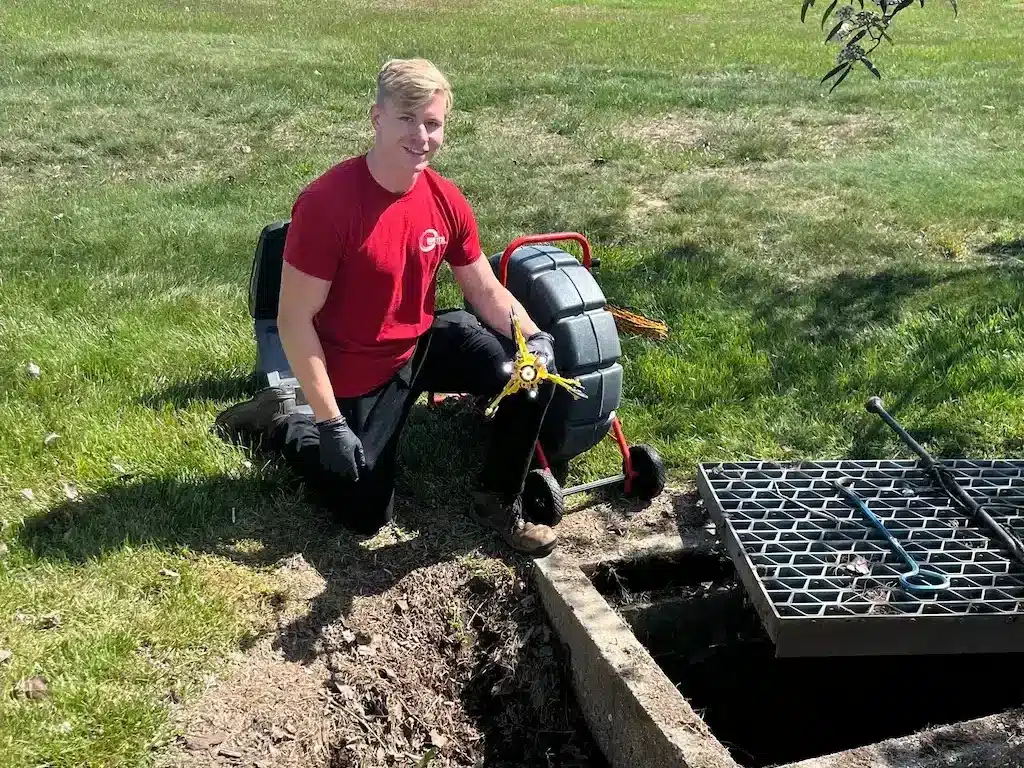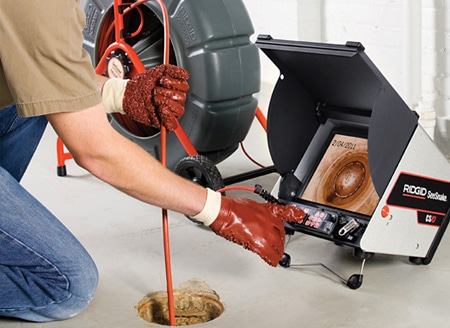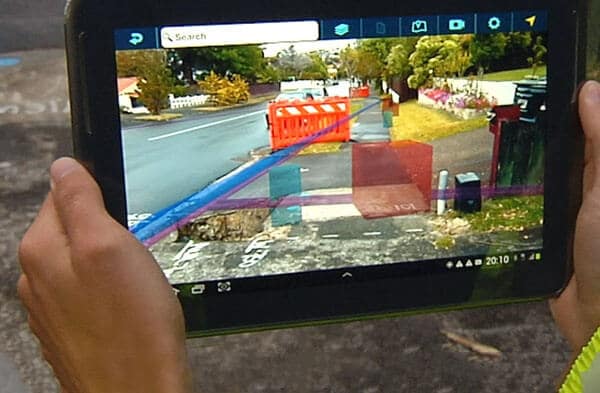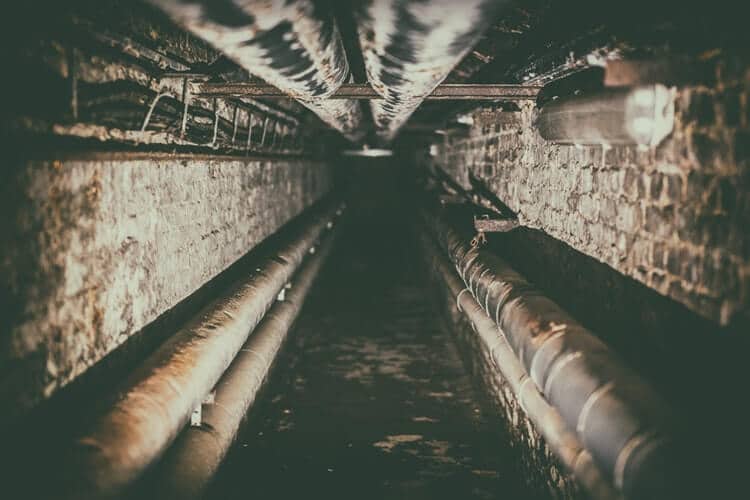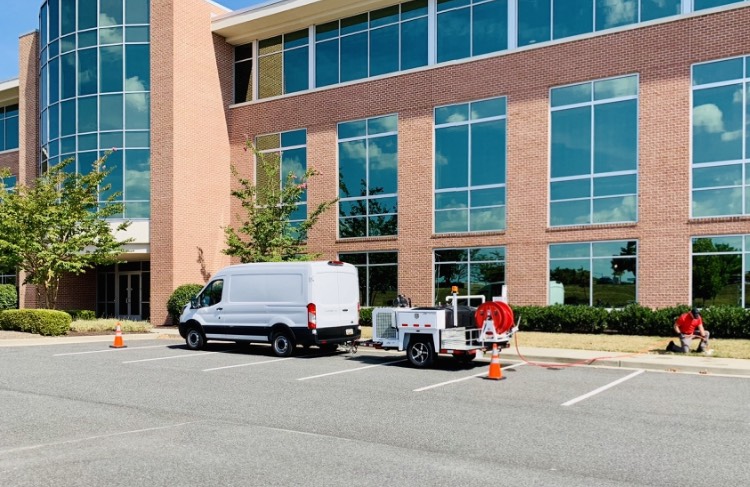 Commercial Drain Cleaning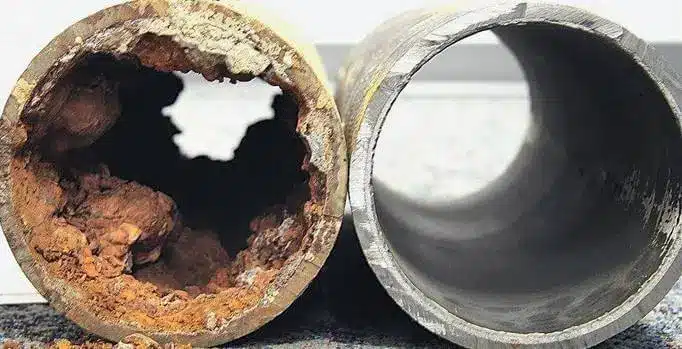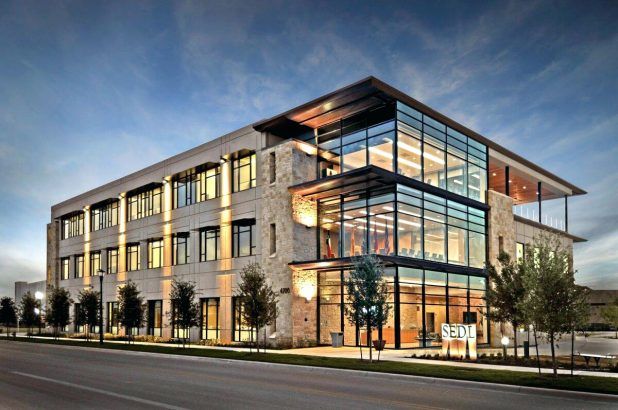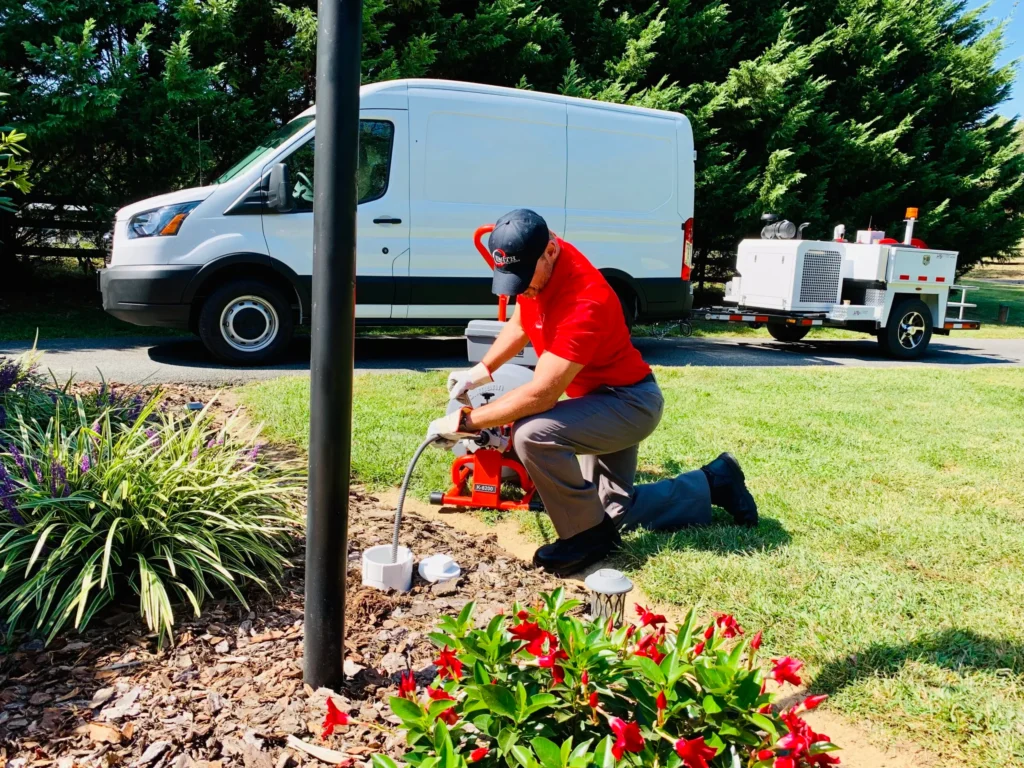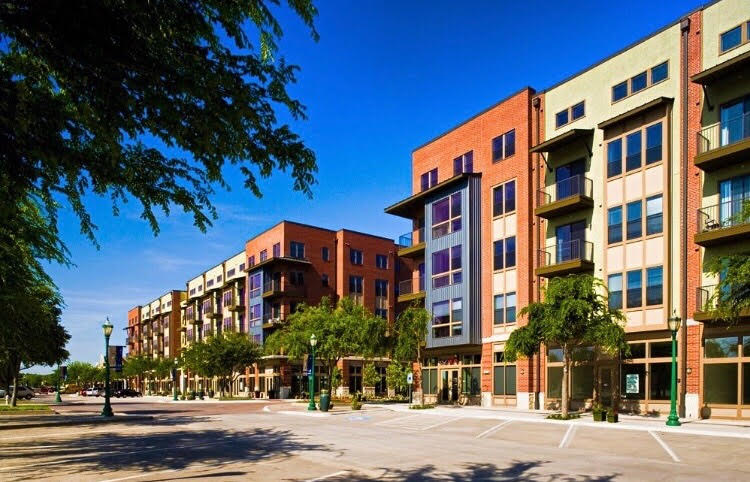 Are you Ready to Work With Us