Baltimore county plumber Service
Smith Drain Solutions is a trusted and experienced plumbing company serving Baltimore County. Our skilled technicians are experts at cleaning drains and sewers in homes and businesses, and we give clients high-quality service.
With all drain cleaning services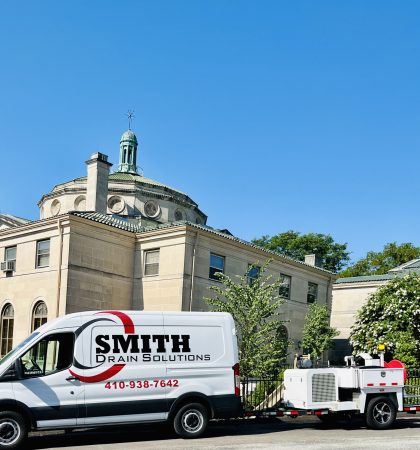 Hydro Jetting / Drain Cleaning In Baltimore County
If you're experiencing a clog or backup in your plumbing system that seems difficult to resolve, consider hydro jetting. As a Baltimore County plumber, this method uses high-pressure water to effectively clear pipes of buildup, debris, and obstructions, making it a powerful solution for even the toughest plumbing problems. A machine shoots high-pressure water into the pipe, clearing blockages. This method works well for stubborn clogs and buildup. Hydro jetting uses no harsh chemicals to damage pipes or the environment. It can clean all 360 degrees of a drain pipe for a thorough clean, clear even the most stubborn clogs, and keep customers from having to buy expensive replacements. We use cutting-edge equipment, such as the US Jetting 4018 hydro jetter, which can clean pipes up to 500 feet in length and 1 1/4 inches in diameter. 
You can trust Smith Drain Solutions to clean your drains and sewers in a safe and effective way. Our technicians are fully insured, and their vehicles are ready for any job. We are here to schedule your hydro jetting service.
Sewer Camera Inspection In Baltimore County
Back-ups in your sewer line or slow draining can be signs of a clogged sewer line. The Baltimore County plumber sewer camera inspection can spot problems such as clogs, breaks, and root infestations inside your pipes. During a sewer camera inspection, a waterproof camera is used to look at sewer lines and other pipes that are buried underground. Plumbers can use this technology to detect blockages, cracks, and root infiltration without digging. The camera footage can help homeowners make plumbing system decisions by saving it. The sewer camera inspection is a good preventive maintenance tool that can save homeowners time and money on costly repairs. Our camera inspection service can locate and resolve depth problems. The cameras can inspect drain lines up to 325 feet long and 1 1/4 inches to 24 inches in diameter. We can provide you with a detailed report and video footage after the inspection. 
Don't let problems with your sewer line go unnoticed. Call Smith Drain Solutions right away to set up a sewer camera inspection and make sure your plumbing system is healthy and safe.
Cast Iron Descaling In Baltimore County
Cast iron sewer pipes frequently clog or back up. This may be due to scale buildup, which can be remediated through descaling. To remove scale and smooth out the inside of your pipes, Baltimore County plumbers use a special cleaning tool and high-pressure water. Cast iron descaling is a process that uses a chain with a carbide tip and a high-pressure water jet to remove scale buildup from cast iron pipes. Descaling eliminates frequent backups without the need for costly pipe replacements. With this process, you can make cast iron pipes last longer, improve how well water flows through them, and stop more corrosion, calcification, and rust damage. Our descaling service spins chains up to 2000 rpm to remove scale buildup and smooth the pipe interior. The debris is flushed out with high-pressure water, leaving your pipes clean and working like new.
Make sure you keep scale build-up from leading to frequent backups and costly pipe replacements. Make an appointment with Smith Drain Solutions today for your descaling service and enjoy a trouble-free drain.
At Smith Drain Solutions, we are proud to offer the people and businesses of Baltimore County top-notch plumbing services. Our expert technicians are highly skilled and qualified to handle all your drain and sewer cleaning needs. We use hydro jetting machines with the latest technology to clean pipes quickly and thoroughly.
Our commitment to excellence begins with our team of technicians. We equip all of our service vehicles with professional-grade tools. The top-of-the-line jetter can clear even the toughest clogs, so our team responds quickly to every call. We take pride in our work and are committed to exceptional customer service. Call us today for Baltimore County residential and commercial plumbing needs.
Don't let a clogged drain disrupt your daily routine. As a leading drain solutions company in Baltimore County, we are in Towson, Catonsville, Owings Mills, Dundalk, Pikesville, White Marsh, Parkville, Middle River, Essex, Lutherville-Timonium, Perry Hall, Woodlawn, Cockeysville, Reistertown, Rosedale, Randallstown, Arbutus, Overlea, Kingsville, Milford Mill, Bowleys Quarters, Lochearn, Edgemere, Rossville, Carney, Garrison and Hampton.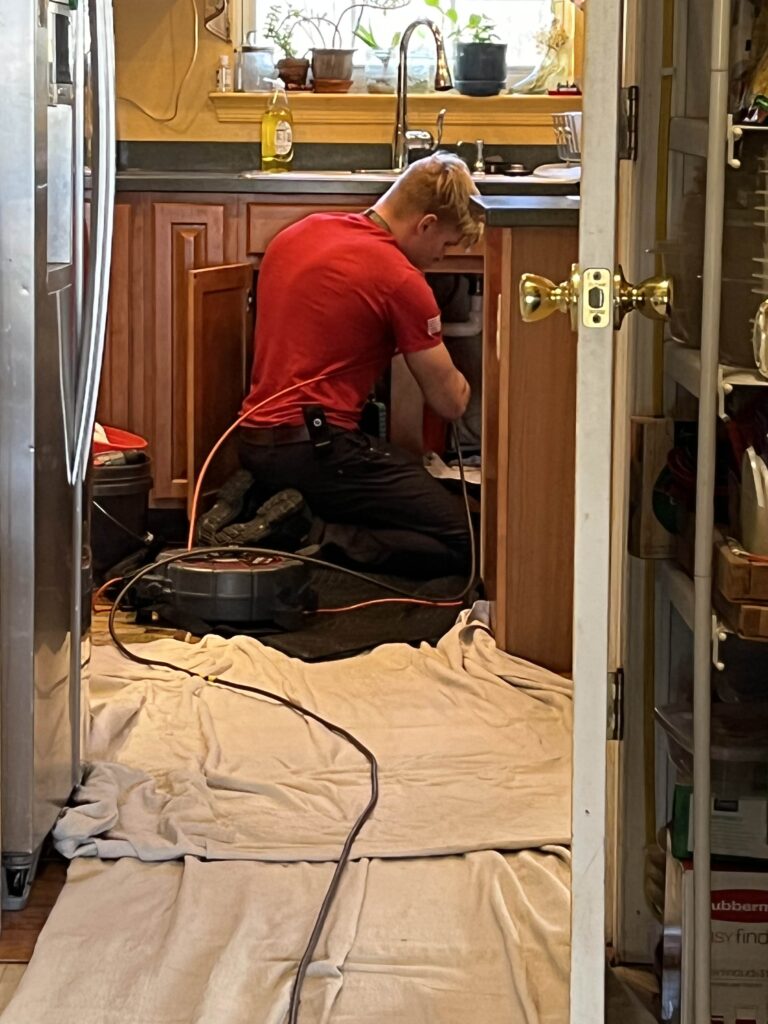 Free Sweer Camera Inspection with All Drain Cleaning Service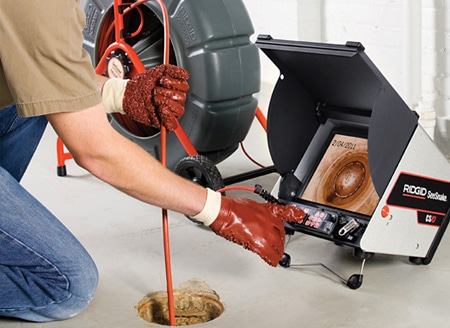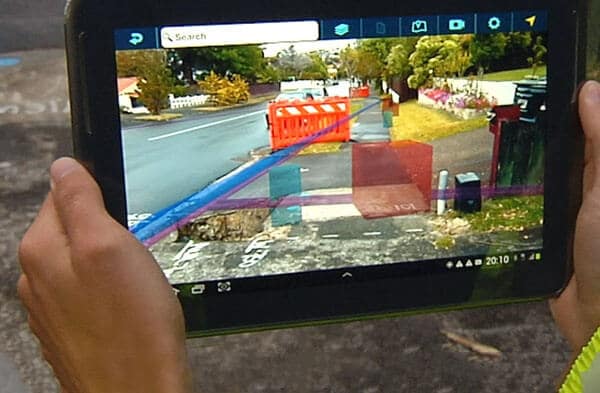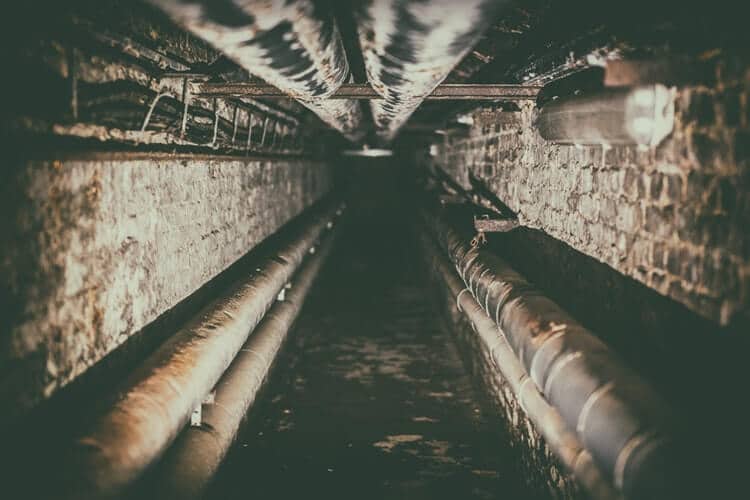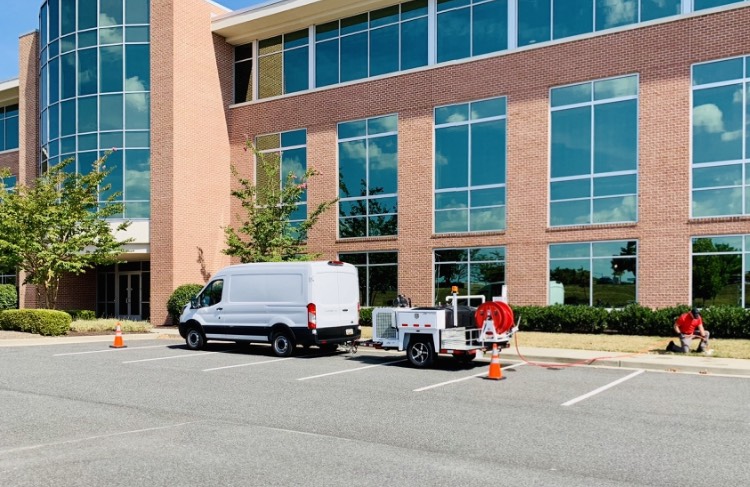 Commercial Drain Cleaning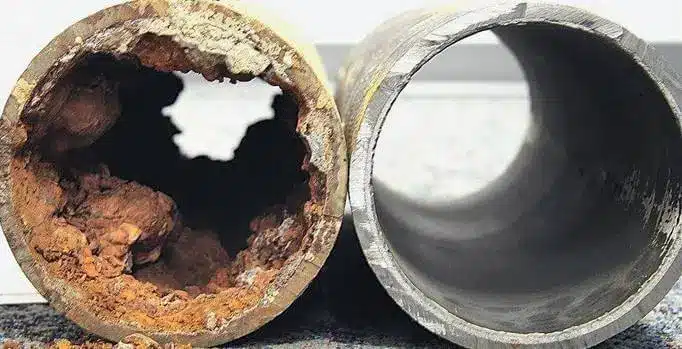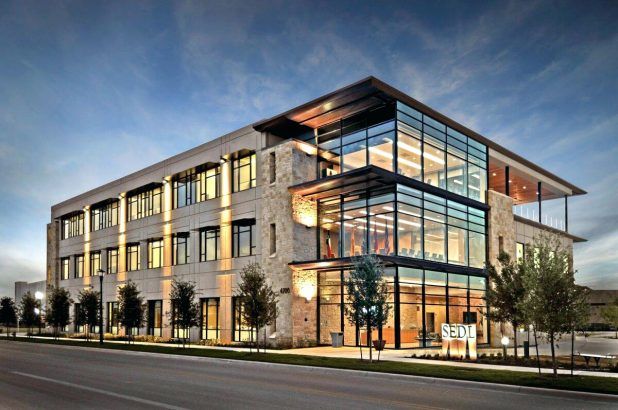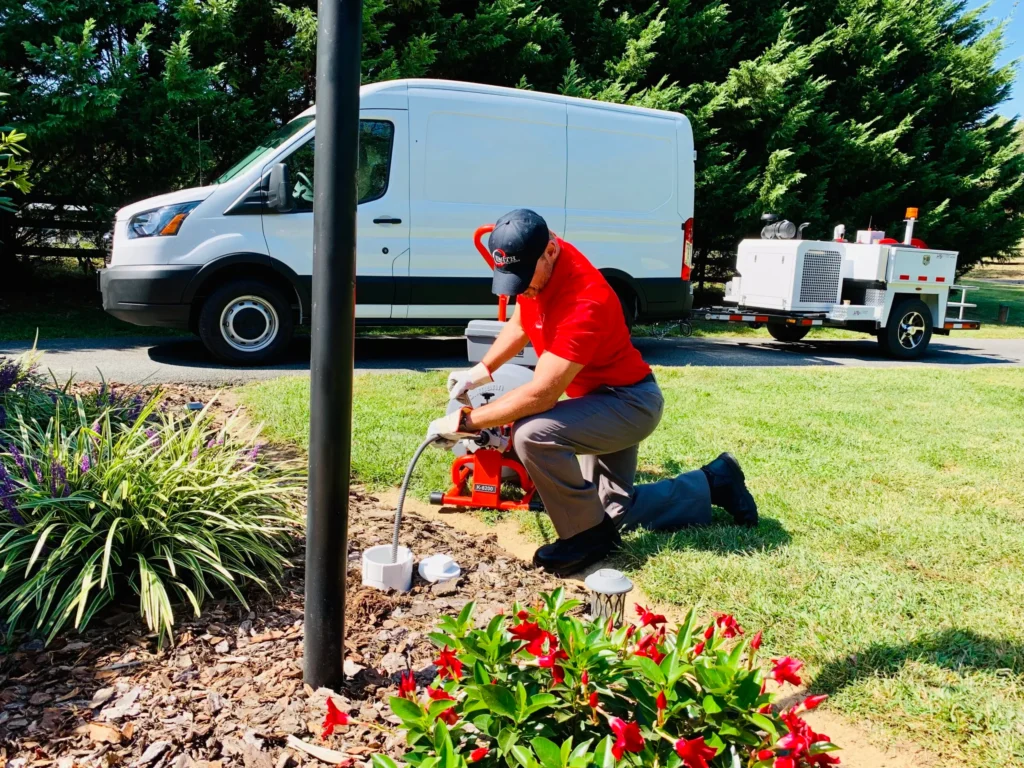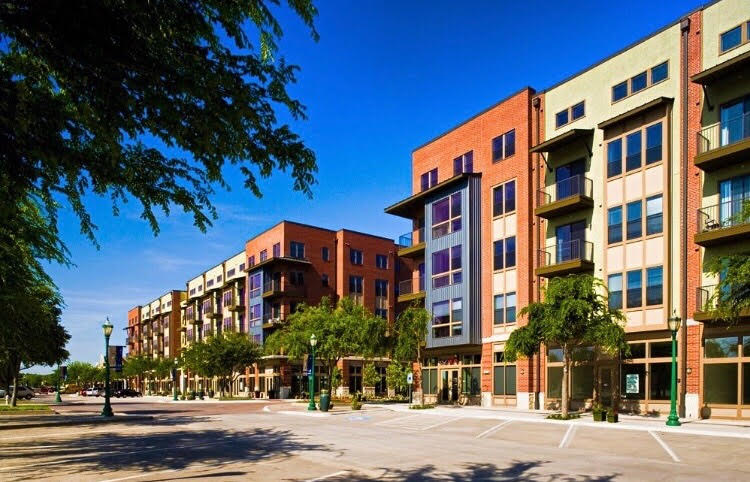 Thank you for taking time to learn a little about our company. We look forward to hearing from you!