Clean drains are essential to keep your home or business running smoothly. Neglecting them can lead to a host of unpleasant consequences, including foul odors, slow drainage, and even costly plumbing emergencies. In this ultimate guide to drain cleaning frequency and maintenance, we'll cover everything you need to know to keep your drains functioning at their best. 
From understanding the signs of clogged drains to choosing the right cleaning methods, we've got you covered. So, whether you're a homeowner, renter, or business owner, read on to learn how to keep your drains clean and prevent plumbing problems before they start.
Signs That Indicate Your Drains and Sewers Need Cleaning
Have you noticed a strange smell coming from your drains and sewers? Do you notice water backing up in the shower or the sink when it's not supposed to? These are signs that your drainage system may be clogged. Drains and sewers need regular cleaning to help reduce problems like slow-draining sinks, smelly odors, and overflowing toilets. Here are some signs for you to look out for:
Slow Drains or Backups
One of the most common signs that your drain needs cleaning is slow drains or backups. If water is taking longer than usual to drain from your sink or shower, or if you're experiencing backups in your toilet or bathtub, it's likely that your drain is clogged. Ignoring these signs can lead to more serious plumbing problems, such as burst pipes and water damage.
Foul Odors and Gurgling Sounds 
Additionally, foul odors and gurgling sounds are indications that your drain needs to be cleaned. If you notice unpleasant smells emanating from your drains or hear strange noises when water is draining, it could mean that your pipes are clogged with debris or buildup. By cleaning your drains regularly, you can get rid of these clogs and keep these annoying and possibly dangerous problems from happening in your home or business.
Water Pooling Near Plumbing Fixtures 
If you notice water pooling near your plumbing fixtures, it's likely that your drains are in need of cleaning. This can occur when debris or buildup obstructs the flow of water, causing it to back up and accumulate around the affected fixture. A thorough drain cleaning is expected to ensure that water flows smoothly through your plumbing system.
Mold Growth and Insect Infestation 
Another sign that your drain needs cleaning is the growth of mold or an infestation of insects. Moisture and organic matter in clogged drains provide an ideal environment for mold and insect growth. Not only are these unsightly and potentially harmful, but they can also indicate a more serious problem with your plumbing system.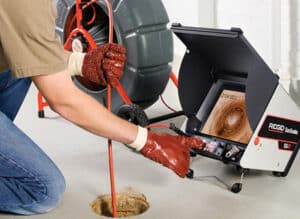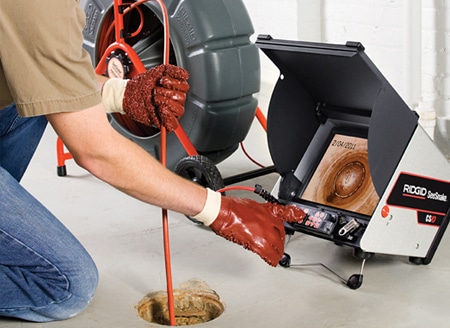 Preventative Maintenance for Drains
Maintaining a well-running plumbing system relies on regular preventative care, which must include drain cleaning. As you have already learned about the signs that clarify the need for sewer cleaning, now is the time to look at how to best approach it.
You would always want to make sure that your drain is free from wastes and remains clean and clear. Look at some of the best practices here.
To prevent hair, food, and other material from entering your drain, use a drain strainer.

Grease and oils should be thrown away in the right way, as in a sealed container in the garbage.

Once a week, run hot water down your drains to keep grease and other trash from building up.

Avoid flushing non-degradable items like wipes, sanitary products, and paper towels down the toilet.

Install a water softener to prevent mineral buildup in your pipes.
You have to comprehend what the faulty actions are that cause your drain to get clogged and start avoiding those.
Don't pour grease down the drain. It can solidify and clog your pipes.

Avoid using chemical drain cleaners, as they can damage your pipes and cause more harm than good.

Don't overuse your garbage disposal, and avoid putting fibrous or stringy foods like celery and corn husks into it.

Don't flush non-degradable items like wipes, sanitary products, and paper towels down the toilet.
Now is the time for some tips. The following are some tips to help you keep your drain at its best:
Regular drain cleaning by a plumber is highly recommended.

If you routinely check for leaks and cracks in your pipes, you can save costly repairs.

Check for weak drainage or backups as indicators of blocked drains that need fixing.

To stop sewage from backing up into your basement or other low-lying areas, you may want to install a backwater valve.
How Often Should You Clean Your Drains?
The cleaning frequency of your drains largely depends on the age of your plumbing system, the number of people living in your home, and your daily habits. In a general sense, you should have a professional plumber clean your drains at least once a year. 
However, if you experience slow drainage or backups, you should take action right away and think about scheduling more frequent drain cleanings. Maintaining your plumbing system and avoiding costly repairs by cleaning the drains on a regular basis is the best way to extend its useful life.
Choosing the Right Drain Cleaning Service
When it comes to choosing the right drain cleaning service, it's important to find a company that has the expertise and tools necessary to get the job done right the first time. That's where Smith Drain Solutions comes in. Our team of skilled professionals has years of experience providing top-notch drain cleaning and maintenance services in Wilmington, DE. 
We specialize in hydro jetting, sewer video inspections, cast iron descaling, and more, ensuring that we can handle any drain cleaning issue that comes our way. With our commitment to customer satisfaction and quality service, you can trust Smith Drain Solutions to keep your drains flowing smoothly. Call us at our Wilmington office and let us do wonders!
Conclusion 
Keeping your drains clean and clear is essential to maintaining a healthy home. Check your sewer lines for leaks and cracks regularly, and have a professional clean your drains once a year to avoid expensive repairs in the future. Make sure to use a drain strainer, avoid flushing non-degradable items, and run hot water down your drains once a week to help prevent clogs. If practiced regularly, these simple tips and solutions will keep your drains clean and unclogged for years to come!
We are not restricted; Elkton, North East, Rising Sun, Perryville, Chesapeake City, Port Deposit, Charlestown, Cecilton, and Warwick are just a few of the locations where our qualified professionals can offer top-notch drain cleaning services in Cecil County and the surrounding areas.