Are you planning a renovation project in your home but finding it challenging to locate your drain lines? Knowing where your sewer lines are placed is crucial when making changes or upgrades to your plumbing system. 
But we've got you covered! In this guide, we will explain how to locate drain lines for renovation with ease. There are plenty of useful processes that you can reach out to; we'll help you understand those well. Also, look for the ways that we at Smith Drain Solutions practice. 
We'll provide all these valuable insights and more that will help streamline your renovation process. This is not only going to benefit you as a homeowner but also going to help your construction experts through the whole project. So, keep up with us!
Why Is It Important to Know Where Your Drain Line Is?
Knowing where your drain line is located plays a vital role in any renovation project. Let's explore why it's so important and how it can benefit you as a homeowner.
Planning and Design:

When undergoing renovations, having accurate knowledge of your drain lines allows you to plan effectively. You can design new layouts without disrupting existing pipes, ensuring maximum efficiency in your plumbing system.

Avoid Costly Mistakes:

Imagine starting a remodeling project only to accidentally damage or cut through an essential sewer line. Not only would this result in costly repairs, but it would also cause time delays and unnecessary headaches.

Upgrading Plumbing Systems:

If you're looking to upgrade outdated plumbing systems during renovations, knowing the location of your drain lines will make installation easier and more cost-effective.

Vital Inspections:

Locating drain lines enhances accessibility for routine inspections by professional plumbers or maintenance teams who need easy access points.
By knowing where things like cleanouts and main house traps/vents are in a home before renovations begin, you can make sure that everything goes smoothly throughout the whole process.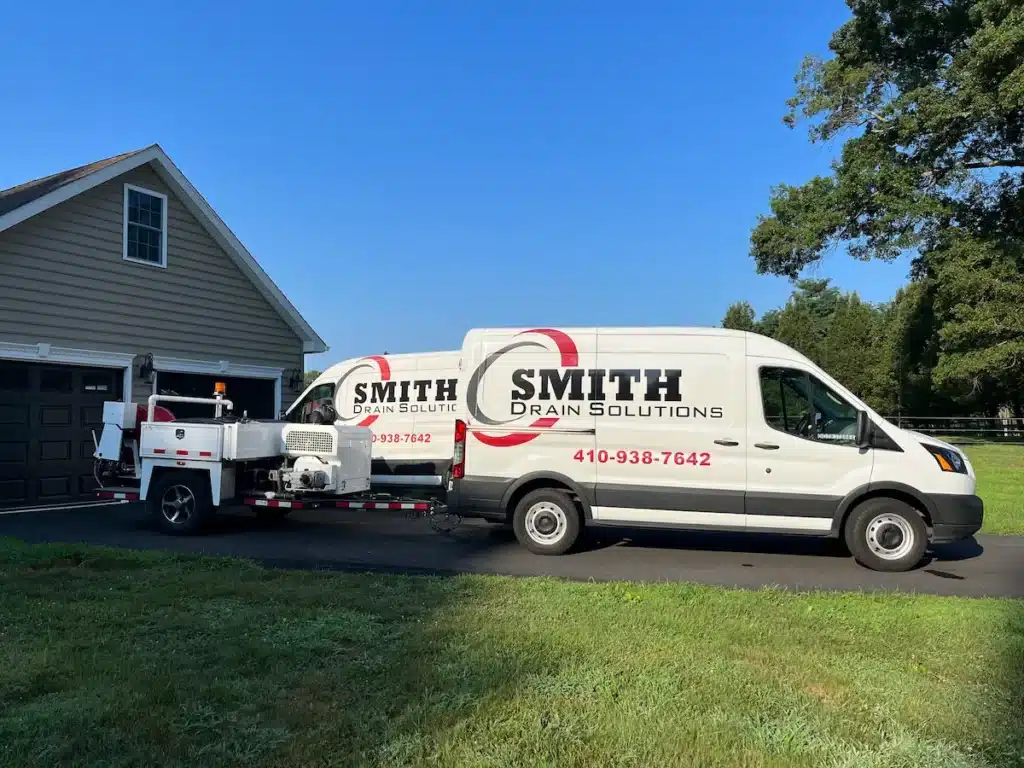 4 Ways to Locate Drain Lines for Renovation
It's okay to be unsure of the location of your home's drainage pipes. But there are solutions. From visually inspecting plumbing fixtures and vents to using state-of-the-art technology like drain snakes, cameras, or electronic pipe locators – there's a method that suits every situation. Let's check that out-
Visual inspection of plumbing fixtures and vents
One of the easiest and most accessible ways to locate drain lines for renovation is through a visual inspection of your plumbing fixtures and vents. Take a stroll around your home. Keep an eye out for any visible pipes or drain openings in kitchen sinks, bathroom sinks, toilets, showers, or laundry rooms. You can also check for vent pipes sticking out from the roofline.
For example, if you see a pipe going straight from your bathroom sink to a space under the floor, with several drains leading to it, it's likely connected to the main sewer line. This method gives you valuable clues about how the drainage system is set up within your property.
Remember, this method might not provide exact locations or details about buried sections. But it serves as an excellent starting point before exploring advanced techniques like using specialized tools.
Using drain snakes and cameras
To get a closer look at your drain pipes, using drain snakes and cameras is a game-changer. Drain snakes, also known as plumbing augers, are long, flexible tools that can navigate through the pipes to locate clogs or obstructions.
On the other hand, advanced technology like sewer cameras allows for real-time video inspection of the interior of your drainage system. A professional plumber inserts a camera into an access point and captures footage of the pipe's condition and its precise location.
These tools help pinpoint any hidden issues in your drains while providing accurate information about their location. It's like giving x-ray vision to plumbers!
Suppose you're renovating your bathroom on one side of the house but want to avoid disrupting another area with plumbing connections underground. In that case, using these methods will ensure precision during renovation work without unnecessary damage or hassle.
Employing electronic pipe locators
When it comes to precise and efficient drain line location, electronic pipe locators are your best friend. These innovative devices use electromagnetic signals or radio frequencies to locate underground pipes with accuracy. Simply attach a transmitter to a drain opening or cleanout, then use the locator on the surface above it.
For instance, if you're planning renovations in your backyard and need to locate the main sewer line before digging, an electronic pipe locator can pinpoint its exact path without any guesswork. This saves time and minimizes disruption for your project.
Consulting professional plumbers or contractors
When it comes to locating sewer pipes for renovation, don't hesitate to reach out to professional plumbers or contractors. These experts have the knowledge and experience needed to accurately map out your plumbing system. 
They can use advanced techniques like video inspection cameras or electronic pipe locators, which provide precise measurements and detailed information about the underground layout of your drains.
Keep in mind, consulting professionals ensures that renovations proceed smoothly without any unexpected surprises along the way.
What is the Process of Smith Drain Solutions to Locate Drain Lines?
Smith Drain Solutions always comes to the rescue when it comes to locating drain lines. The experienced team utilizes state-of-the-art technology like Ridgid Scout line locators to precisely locate and determine the depth of your buried drain lines.
With our advanced equipment, we can avoid costly damage to landscaping by accurately identifying where it's safe to dig before beginning any construction project. Whether you're installing a new driveway, erecting a commercial tent for an event, or planning any other construction work near your drain lines, our line location services provide peace of mind.
By pinpointing precise locations with depths up to 25 feet, we ensure efficient and accurate results without unnecessary destruction or hassles. Avoid needless repairs that waste time and money with Smith Drain Solutions' professional line location services.
The advantages are clear: prevent landscaping damage while maximizing efficiency during the locating process itself. Detect many different types of pipes easily – this minimizes guesswork when dealing with complex plumbing systems.
How Much Does It Cost to Use a Drain Line Location Service?
When it comes to using a drain line location service, the cost can vary depending on factors like the complexity of your plumbing system and local rates. On average, homeowners can expect to spend around $350-$550 for this service. 
Remember that investing in professional help ensures accurate results and saves you from potentially costly mistakes during renovations. At Smith Drain Solutions, we offer competitive pricing options while prioritizing quality and customer satisfaction throughout the process.
Conclusion
Locating drain lines for renovation may seem like a daunting task, but with the right knowledge and guidance, it can be achieved smoothly. Remember to take advantage of professional plumbing services when needed to ensure accurate results and avoid potential complications. 
At Smith Drain Solutions, our team of experts is always ready to assist you in locating your drain lines effectively. Don't hesitate to reach out if you have any questions or require assistance throughout this process. With our helpful tips and the support of experienced professionals by your side, you'll be well-equipped to tackle any drainage system renovations that come your way. Happy renovating!